Tours to Bangkok – The Grand Palace & The Temple of The Emerald Buddha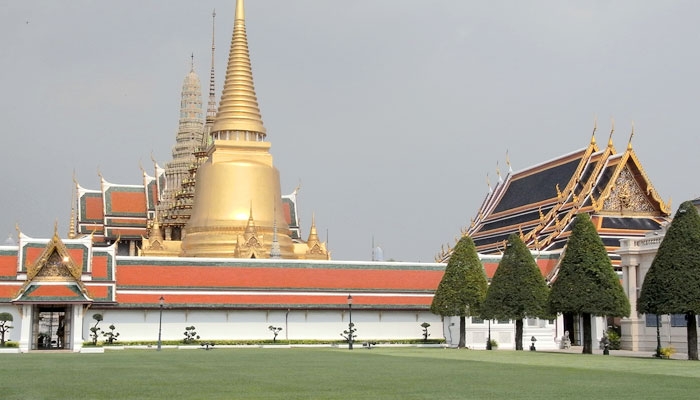 No tours to Bangkok are complete without a visit to The Grand Palace. Between 1782-1925 it was the home of the King of Thailand but today it only hosts the occasional royal function. The Grand Palace is divided into four areas: The Outer Court, The Middle Court, The Inner Court and the Temple of the Emerald Buddha. The Emerald Buddha is carved from a single piece of Jade and some of the best and most refined Thai architecture can be found within the palace walls.
Wat Pho
Wat Pho (the Temple of the Reclining Buddha) is located behind the Temple of the Emerald Buddha and one of the popular sightseeing spots in Bangkok. It is known for the giant reclining Buddha 46 metres long, covered in gold leaf and inlaid with mother-of-pearl. Wat Pho is called the first university in Thailand and it's the origin of Thai massage.
The Canals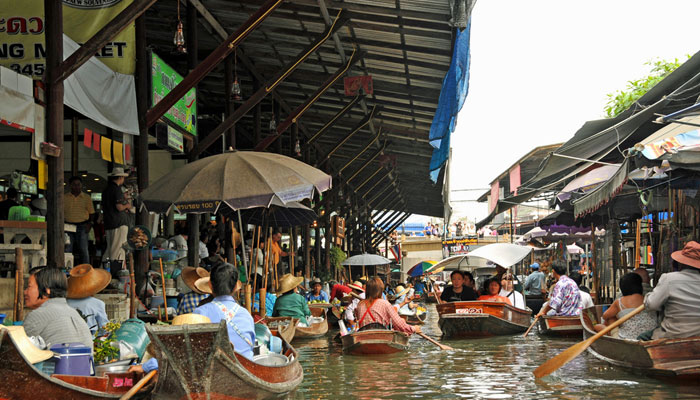 Bangkok was once like Venice, people lived alongside the canals and only used boats to get around the city. The canals are still used today but they show the big contrast between the rich and the poor in Thailand.
Wat Arun- The Temple of Dawn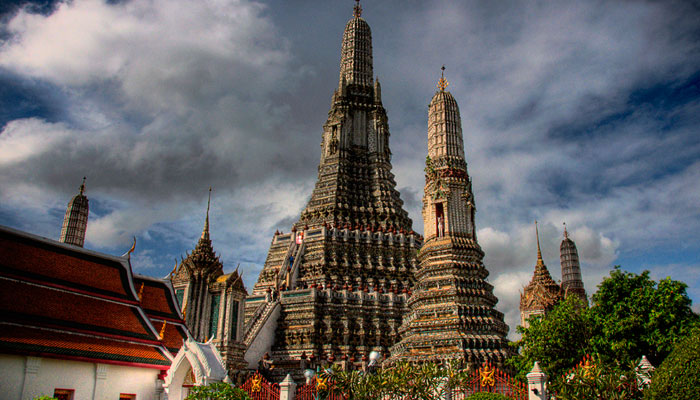 Wat Arun is one of the most striking riverside landmarks of Thailand, a temple encrusted with ceramic tiles and fragments of multi-colored porcelain imported from China in the early 19th century. It is among the best known of Thailand's landmarks and many visitors try to arrive at first light to enjoy the sight of the sun reflecting off its fabulous exterior.
Wat Trimitr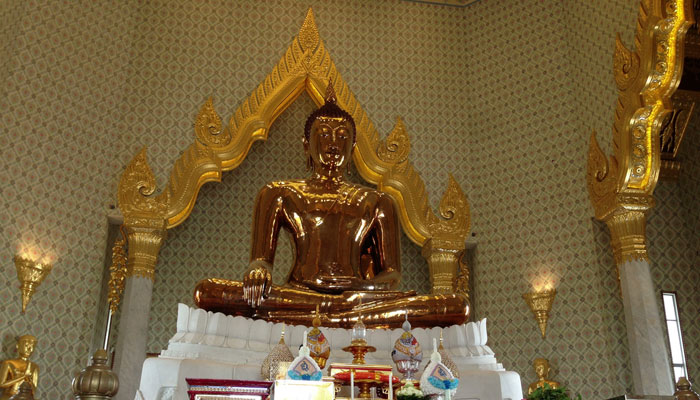 Wat Trimitr is located in China Town and famous for its 900 year old Golden Buddha. It made from 5,500 kgs of 18 carat solid gold and has a most mysterious history.
The Flower Market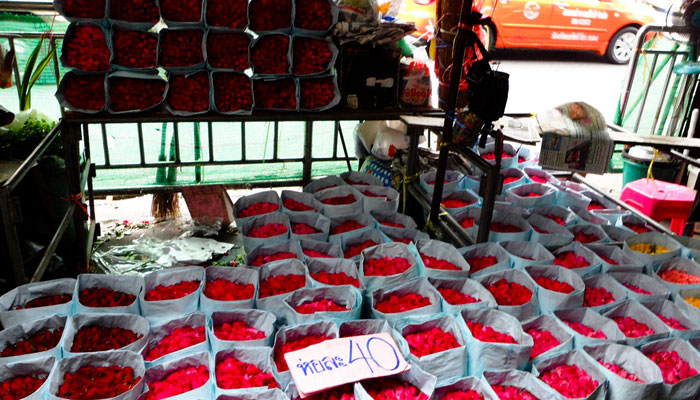 Bangkok flower market is a hive of activity around the clock. The street is an explosion of colors and aromas, but you won't only see beautiful flowers. You will see first hand the fabulous woven garlands being made, intricately crafted in front of your eyes. It really is worth a visit to this, the largest flower market in the whole of Thailand.